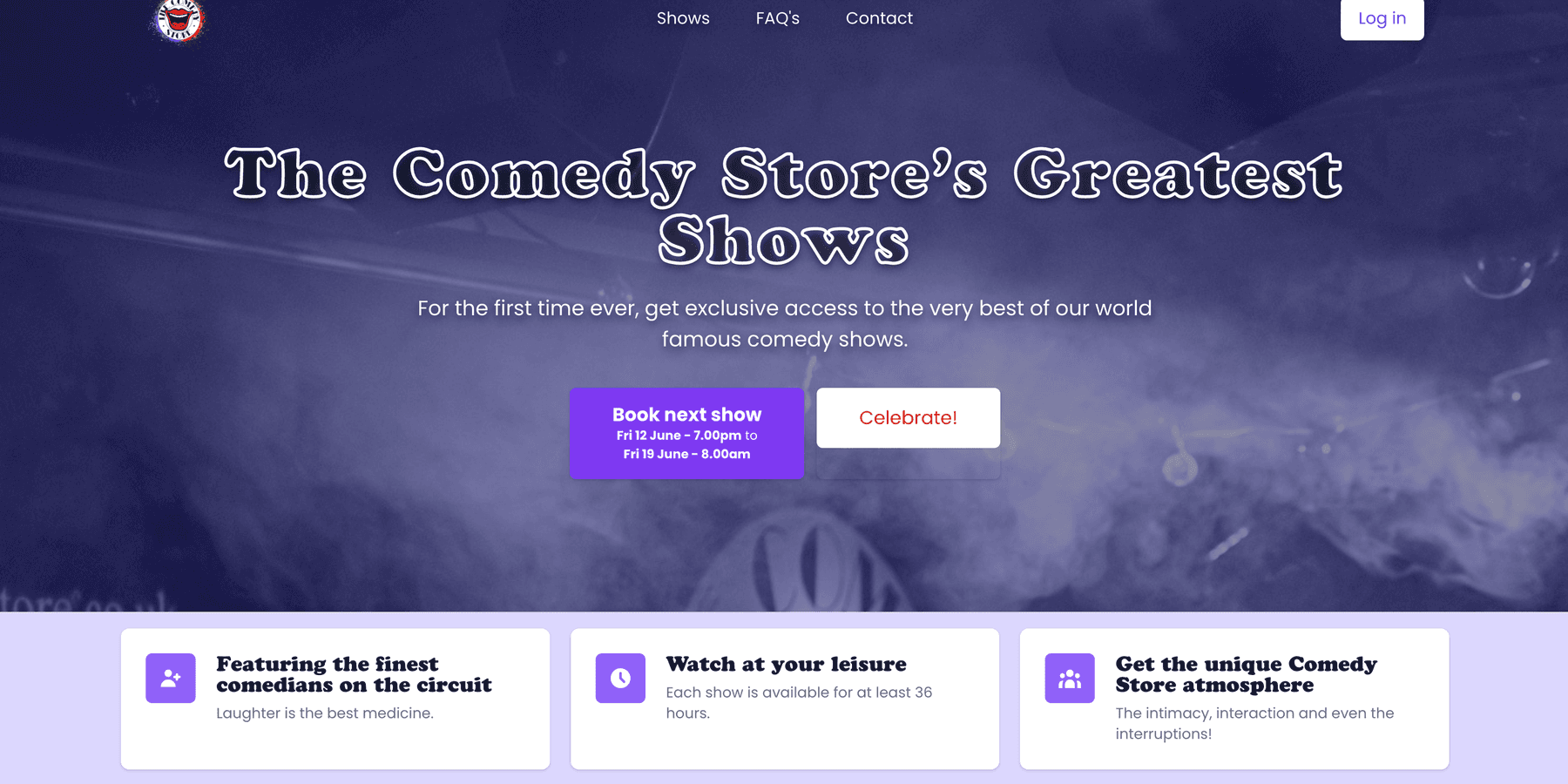 The Comedy Store Needed A New Online Home
Posted: 17th Jun 2020
As one of the Uk's best loved comedy venues, The Comedy Store wanted to continue keeping the jokes flowing even whilst the country was in lockdown.
They needed to quickly creating a portal through which they could sell tickets for events stream their Vimeo hosted archive material, helping to keep the (metaphorical) lights on until things returned to normal.
Servd allowed their development agency to get set up quickly, without having to worry about provisioning, securing and scaling the servers needed to support the influx of avid comedy fans once the content started going live.
During their first streaming event the site received an unexpectedly large volume of traffic in a short space of time, peaking at around 20 page loads per second! This was quickly identified by both the site's development team and Servd's internal monitoring system. A few minutes and a temporary scaling tweak later and the site was back online, keeping the comedy flowing.
Need a Craft CMS hosting partner which provides a quick, seamless setup and can scale up to meet unexpected demand? Servd can provide all of this and more from the outset.