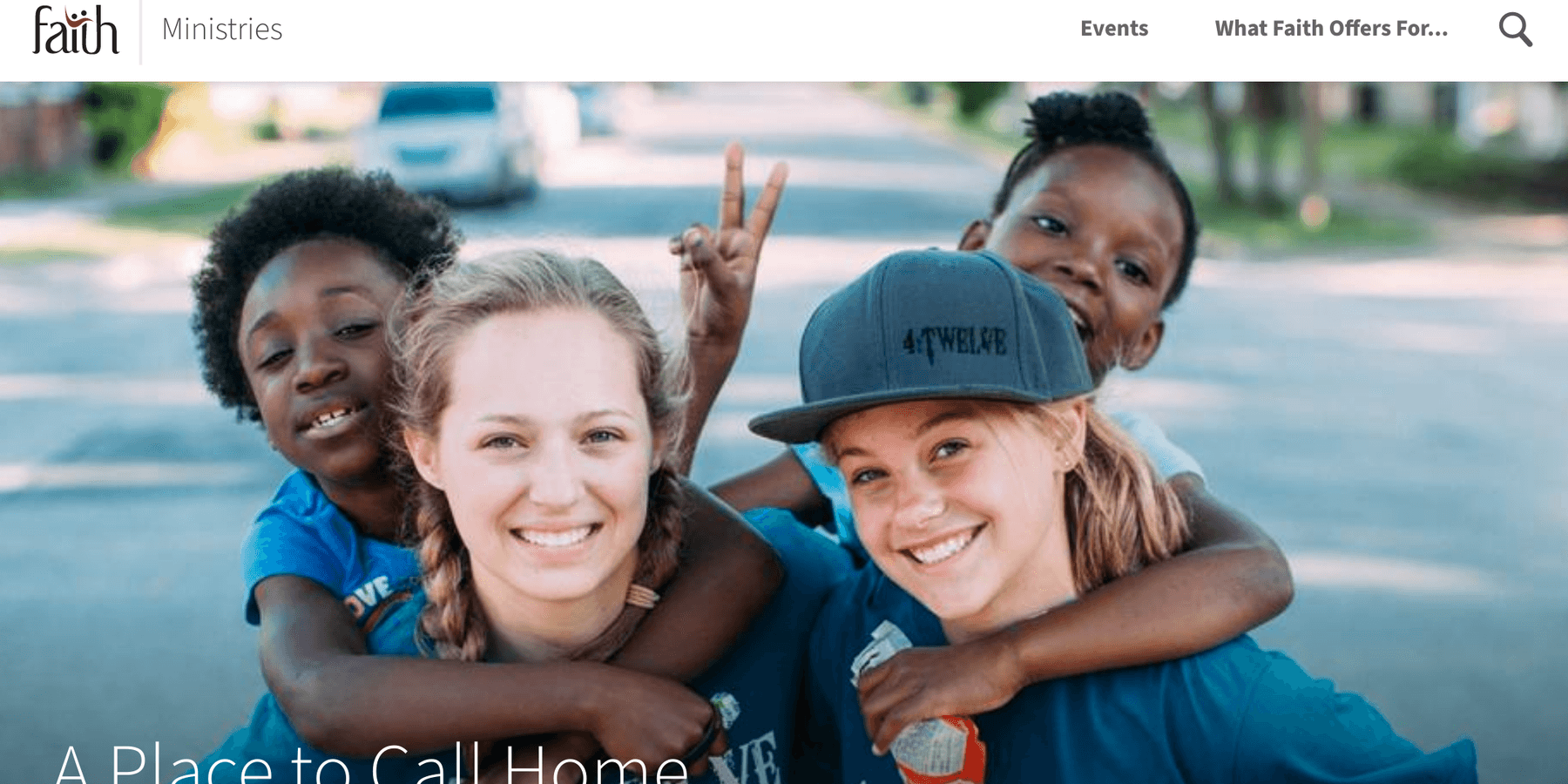 Faith Church Lafayette needed reliable, performant hosting and DevOps
Posted: 24th Feb 2020
Faith Church Lafayette was founded in 1964 and over time has offered increasingly broad services to the local community. Their website, www.faithlafayette.org, is a central directory and portal via which their many services can be accessed.
The website has seen increased use since its initial launch, requiring a robust hosting platform and deployment strategy to prevent downtime due to high traffic and regular site updates.
The development team behind the website approached Servd in need of a Craft CMS host which would solve the problems they'd experienced with previous hosting solutions whilst also remaining performant under heavy load.

We had trouble with our previous host who could not figure out an issue with random slowdowns. Their support team was slow to respond and ultimately left us hanging.

Lucas Kostecki - Developer
Blend
After a period of testing by the development team, which included simulating release cycles and load testing Servd's available plans, the performance and ease of use benefits became clear.
In just its first month on Servd, 10 codebase updates have been pushed to production and the site has received 130,000+ unique hits, all with zero downtime.
We chose Servd because they understand Craft inside and out. They understand developer needs and their support team is quick to reply and implement new feature requests.

Jasper Kooij - Director of Web Dev
Blend
Ready to get started? Servd can help you to scale your web presence without the pain of DIY hosting. We'd love to help you get set up.