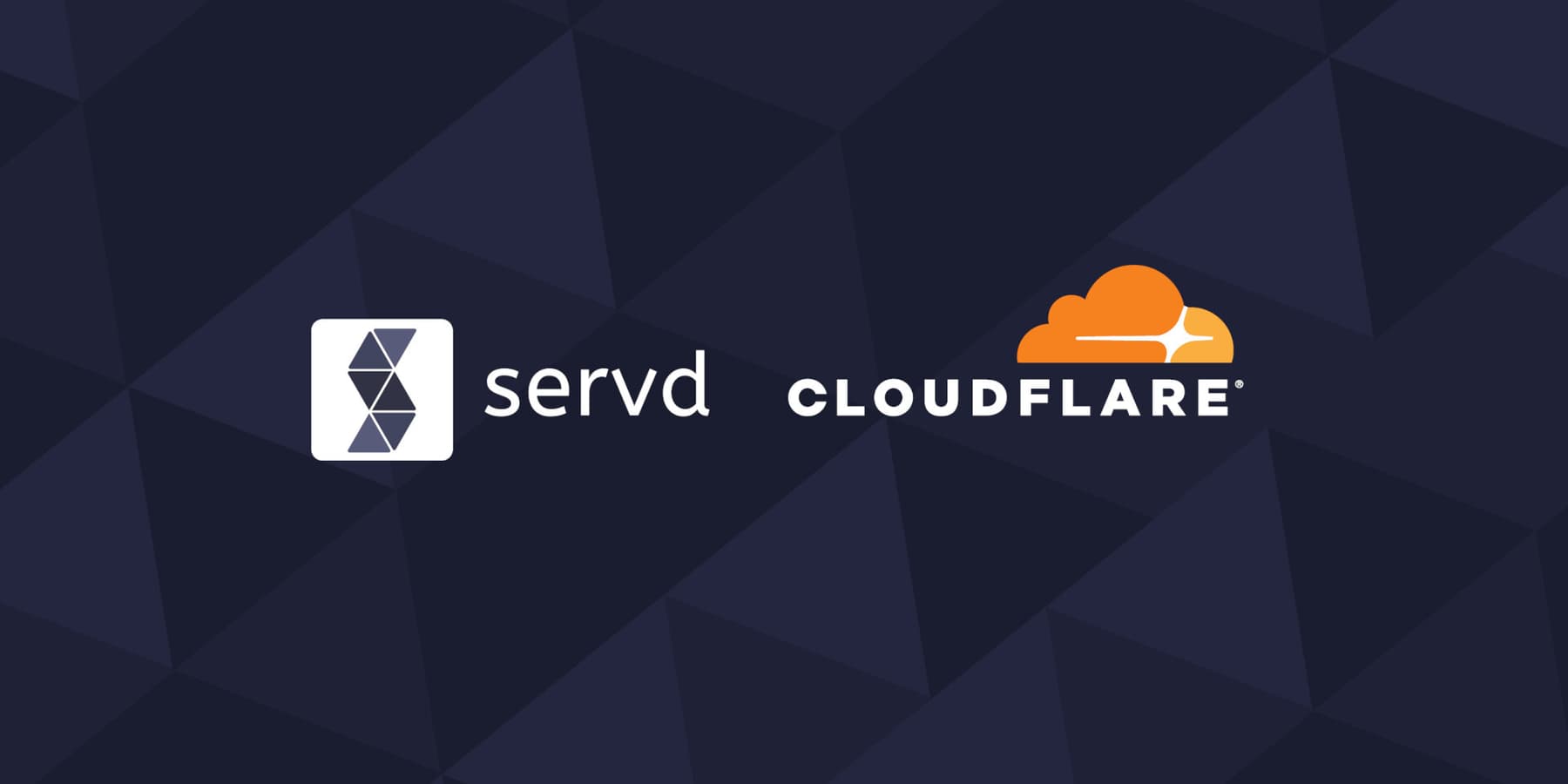 Announcing: CloudFlare Integration
Posted: 6th May 2021
We've always been fans of CloudFlare and the services they offer, and regularly recommend them to our clients. We use CloudFlare heavily for our own projects and have been a CloudFlare hosting partner for over a year - allowing us to integrate with CloudFlare's systems more closely than normal.
This week we've released the first user-facing component of this close integration: management of CloudFlare accounts and DNS records directly from within the Servd dashboard.
Not only does this move the management of DNS records into the same dashboard as your other project settings, it also allows Servd to create and update DNS records on your behalf, removing the guesswork from your project's DNS configuration.

Getting started is easy - simply link a CloudFlare account to your Servd project on the Project Settings > Domains page. Don't have a CloudFlare account? No worries! Servd will create one for you so that you don't even need to run through CloudFlare's setup process first.
Once you're all set up you'll have CloudFlare's DDoS protection and bulletproof DNS hosting working in tandem with all of the Servd features you've grown accustomed to.

You can read more about this update in our documentation here.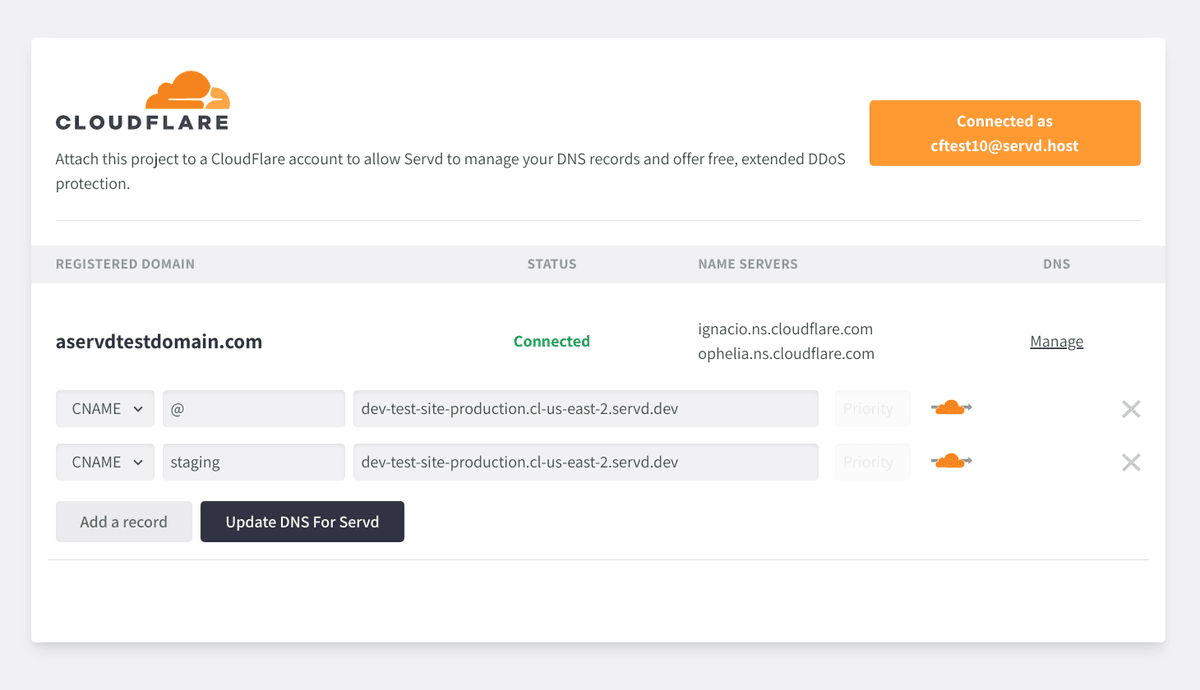 We're currently working on integrating CloudFlare's Railgun into our platform which will also provide a significant speed boost to most sites. More on that soon! 🚀
If you're looking for an easy way to get your Craft CMS site up and running with all the Bells and Whistles, get started with a free trial!