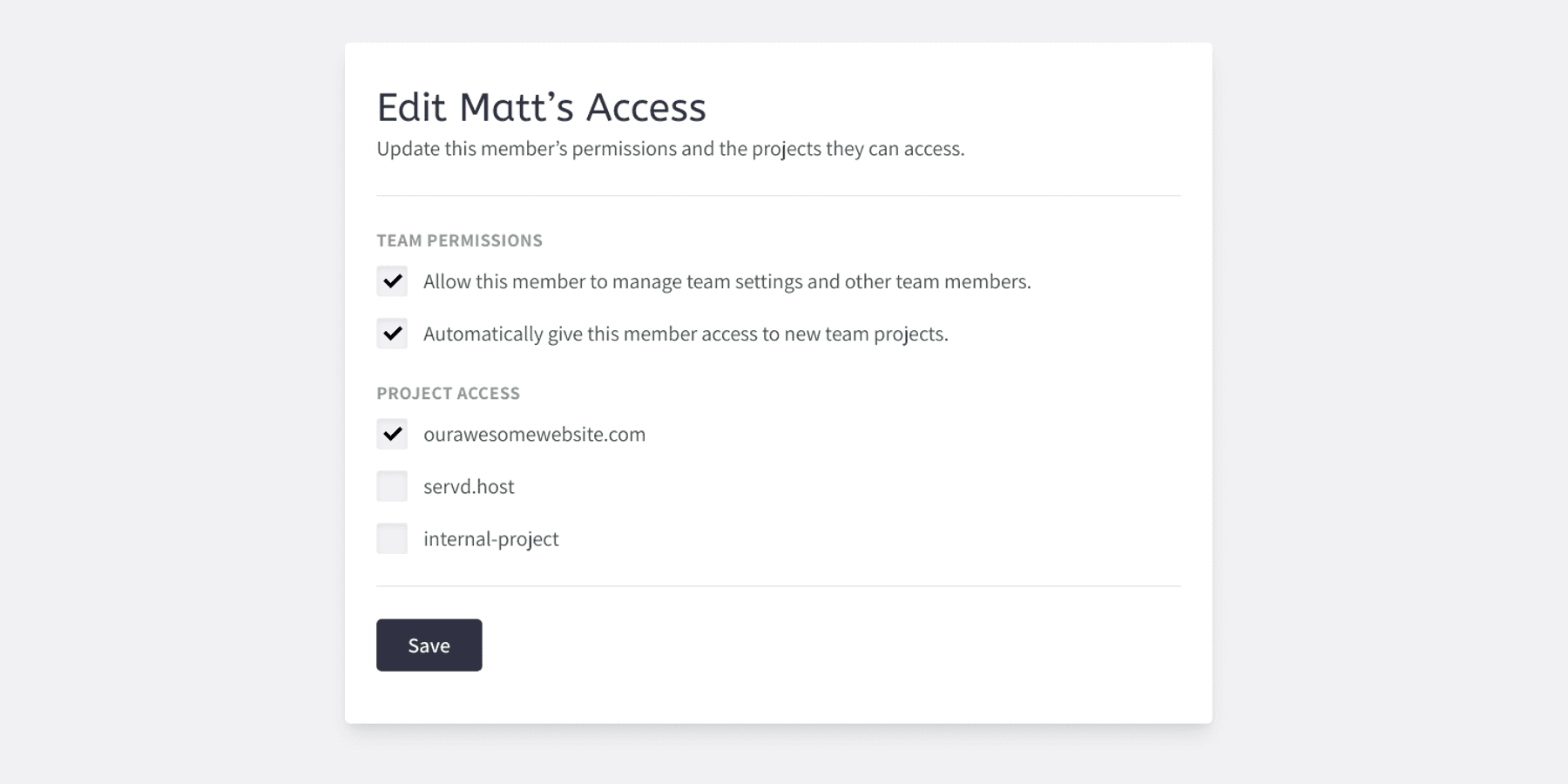 Announcing: Project Access Management
Posted: 12th Oct 2021
If you work on Craft CMS projects with third party developers or as part or a large development team, then you might want to add people to your Servd team but don't want to give full access for everything, to everyone.
Restricting access is a sensible idea - good for security, good for user privacy, good for stopping people pressing buttons they shouldn't be pressing.
That's why Servd now lets you control which members of your team have access to which projects. We've also thrown in some lightweight permissions to help you manage your members as your team grows.
You can start managing access right away, by logging into the dashboard and heading straight to your team settings. For more information, have a read through our walkthrough.
As always, we'd love to hear your feedback on this change. If there's any additional permissions that would really make your life easier, then let us know! 🤝